Coaching Pathway and Courses
Coaching Pathway and Courses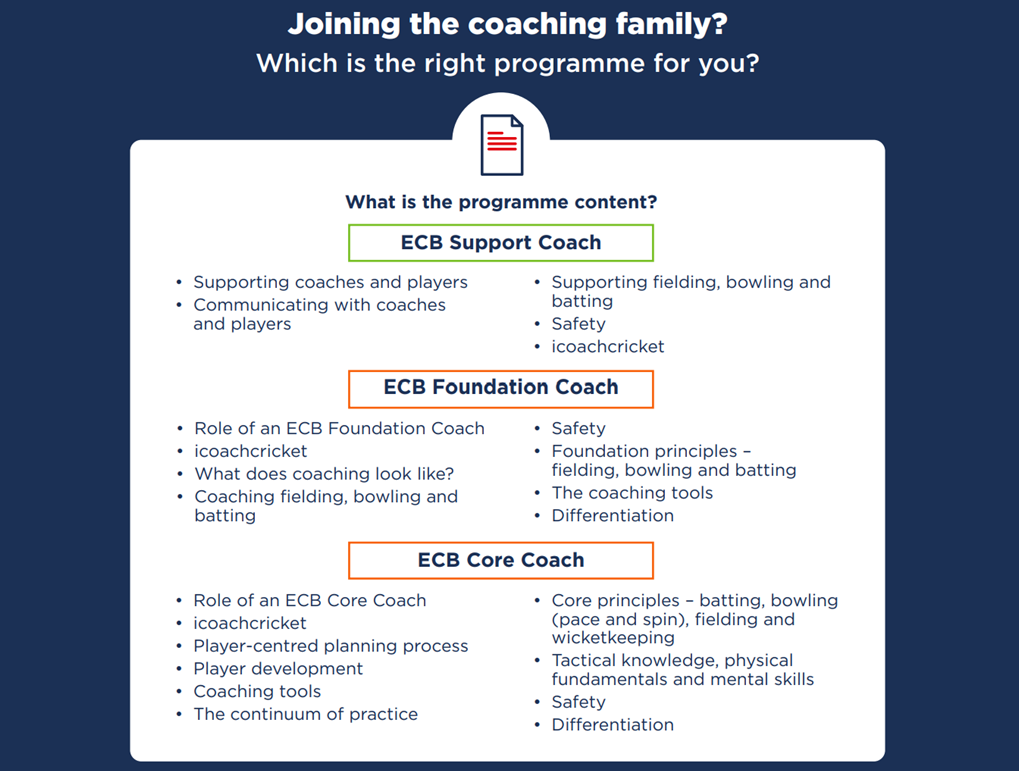 Are you looking to take part in cricket as a coach, in a support role or to develop skills and knowledge?
Whether it is about putting something back into the game you love, progressing your career, helping out at your local club, or simply providing more support to your child, there is a reason for everyone to get involved in cricket coaching.
Find out how to start delivering cricket in a school, club or community setting.
If you are thinking of joining the coaching family, please click here to find out which programme is the right one for you.